Columbiana County Drug Task Force
330-424-0309 To Phone in a Tip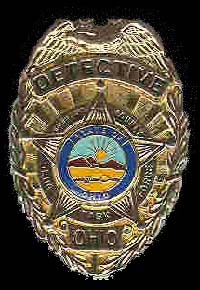 The Columbiana County Drug Task Force was formed in 1992 with great assistance from Prosecuting Attorney Robert Herron. Prosecutor Herron recognized the need for a task force to fight narcotics as they were becoming a large problem for the county.

The task force allows agencies within the county to form a unit which is important because drug traffickers and users are not confined to jurisdictional lines as are law enforcement. The task force permits the agents flexibility of shifts that could not be obtained at their home department.

A narcotics investigation takes long hours, and is expensive. The task force, through funding from OCJS (Ohio Criminal Justice Services) Byrne Grant, has been able to obtain the expensive equipment necessary to conduct a narcotics investigation and most important to get the evidence needed for the conviction. Also the narcotics themselves are expensive to purchase.

The original task force was just 3 members not including Bureau Criminal Identification and Investigation. In the mid 1990's the task force grew to 13 members. The task force currently has 9 members, one is assigned to Drug Enforcement Administration Youngstown Task Force.


And More Help
In addition to the local Police Departments and Sheriff's Office we receive assistance from BCI & I- Bureau of Criminal Identification and Investigation Board of Pharmacy ,DEA- Drug Enforcement Administration, and ATF Alcohol Tobacco and Firearms.

We have worked together with Mahoning County's Unit, Jefferson and Carroll County Sheriff's Office and Stark Metro Task Force on numerous cases in both their counties and ours.

Funding
From Inception has been fund by the OCJS Byrne Grant.
Area Covered Columbiana County is bordered on the North by Mahoning County, West by Stark County, East Pennsylvania, and
South State of West Virginia, Jefferson and Carroll Counties.
Has a population of about 130,000 and covers 533 square miles.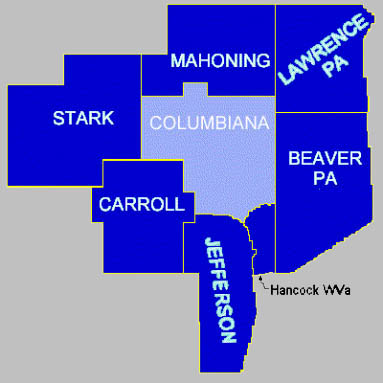 Accomplishments
In 2003 CCDTF Indicted 40 people.
We removed close to $200,000 in drugs from our streets.
This included, Cocaine, Methamphetamine, marijuana, crack cocaine, heroin and various pharmaceuticals.

Community Assistance
We have supplied undercover agents and/or ran wires for several Murder for hires, Sexual Predators, Stolen vehicles, Arsons and Burglaries.


Links:

Ohio Criminal Justice Services (OCJS)
U.S. Drug Enforcement Agency

Ohio Task Force Commanders Association (OTFCA)

Street drugs